AS SEEN ON







Est. 2012
OUR STORY
Modern Out provides quality and affordable handmade accessories to help elevate the style of the modern man. Modern Out is a jewelry brand that connects with your mood. Whether you are a minimalist or enjoy riding a Harley, we have something for everyone. Modern Out is about expressing what makes you your own. We are here to meet your aesthetic, not for you to convert to ours.
Modern Out began with a single bracelet back in 2012. Today, Modern Out has a huge following of loyal customers and the consistent inspiration they give the brand everyday fuels the brand's experience. Founder and designer, Trevor Adams, has turned his passion project into a global brand. Having shipped to over 50 countries around the world, Modern Out has become an international interest. Modern Out holds the reputation that their masculine products are timeless and unique while evolving into an accessory brand anyone can fall in love with.
We at Modern Out know the value of great work but we also know that affordability is extremely important. We view all of our customers as our friends and you would never want to over charge a friend. Our initial concept since the beginning was to cater more to the masculine style of jewelry but not to only supply them for men. As we did some research over the years, many women also love to wear our accessories and we are here for it!
Modern Out's headquarters is located in Louisiana, USA. The southern charm with the modern edge gives this label a unique look that separates them from the competitors. We keep our team small because our goal is to not sky rocket and become a faceless company. Modern Out symbolizes today's modern age. We are a small business that believes in what's right. With our name, each piece is a reminder that everyone should be considered equal. Living modern means to have an open mind and love one another. We are all human, we are all different, we are all modern. So we hope you join us and Modern Out your day.
2012
THE BEGINNING
We first launched our online store under the name "Rustic Brand" - October 15, 2012 - with a single leather anchor bracelet. We began as one of the first all men accessory shops on Etsy. Our aesthetic consisted of rustic style pieces that were imperfect and edgy. Our primary metal for our jewelry was brass at the time. We ran our entire business from a dinning room table.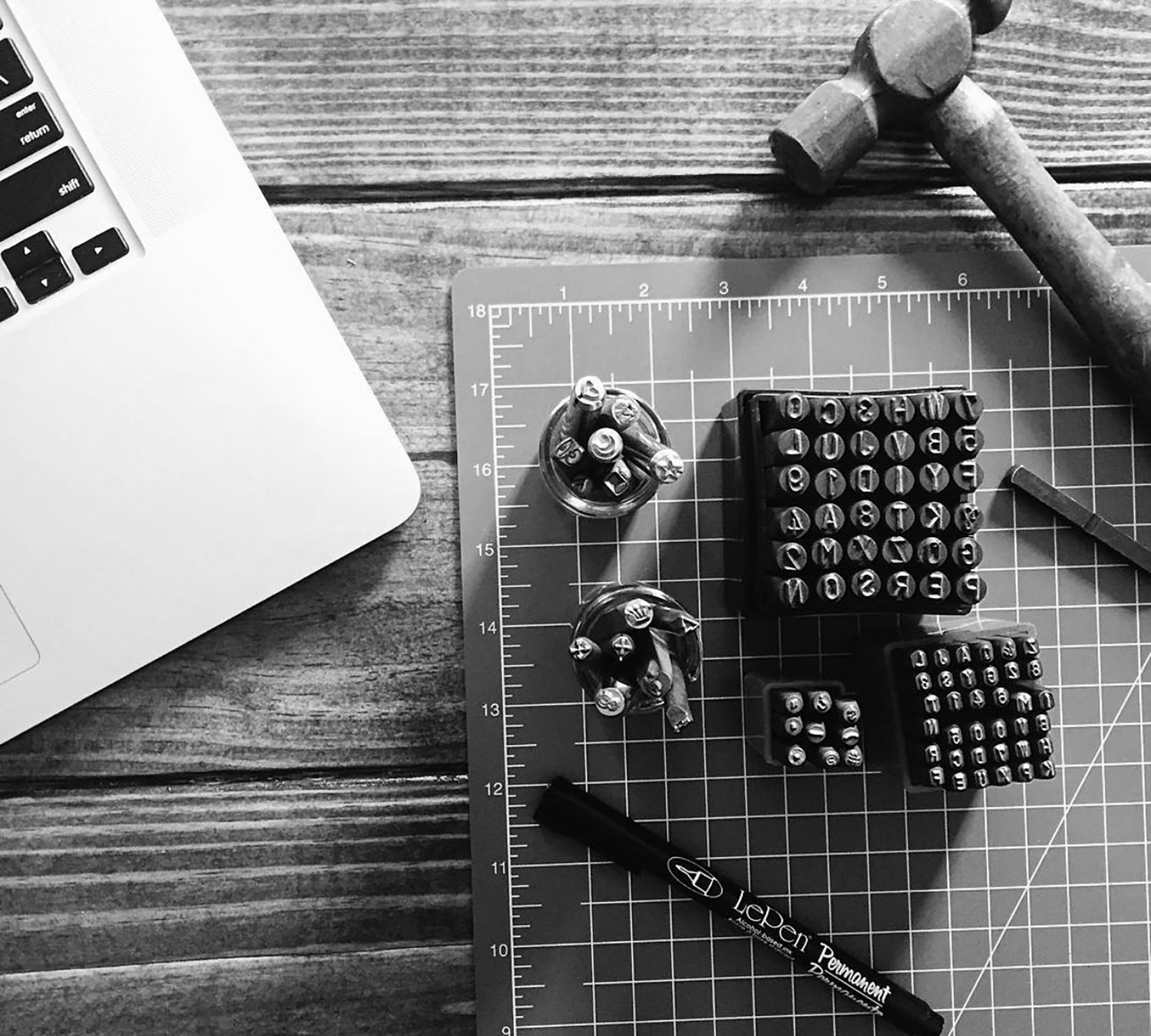 2013
HAND STAMPING
In 2013, we began to sell personalized necklaces. This consisted of thick and thin aluminum dog tags and brass tags that were all custom made.
For every order, we would hand stamp each letter one by one into the metal tags. These letters looked like metal sticks where you would use a hammer to indent the letter into the metal permanently. Customers absolutely loved this and sales started to pick up.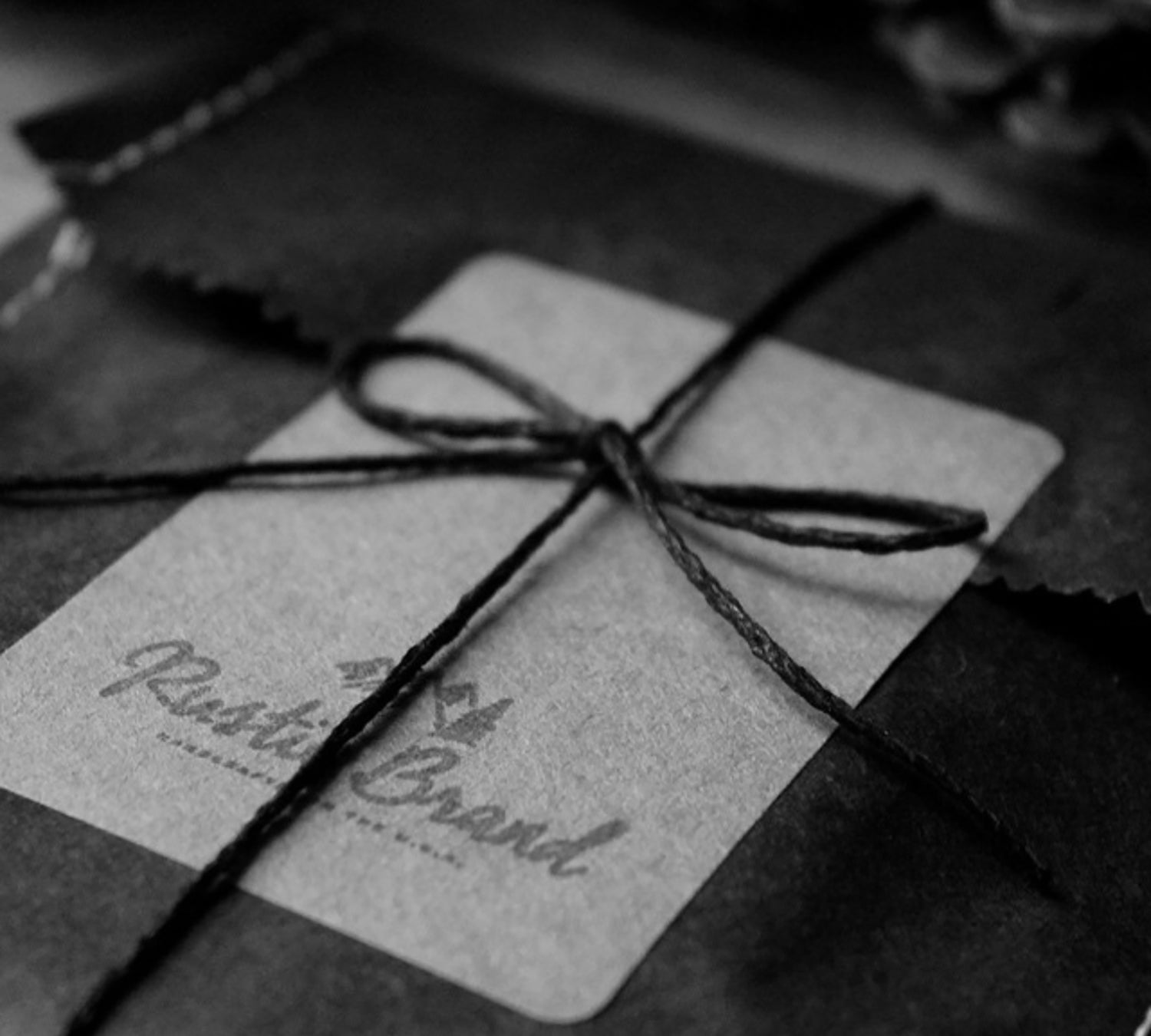 2014
LAUNCHING OUR FIRST WEBSITE
in 2014, sales picked up after a couple years on Etsy so we decided to branch out and create our very first website off of a platform called Squarespace.
This same year we moved and organized our entire business inside a guest bedroom with tons of shelving to accommodate our growing inventory. We had about 50 designs at this point.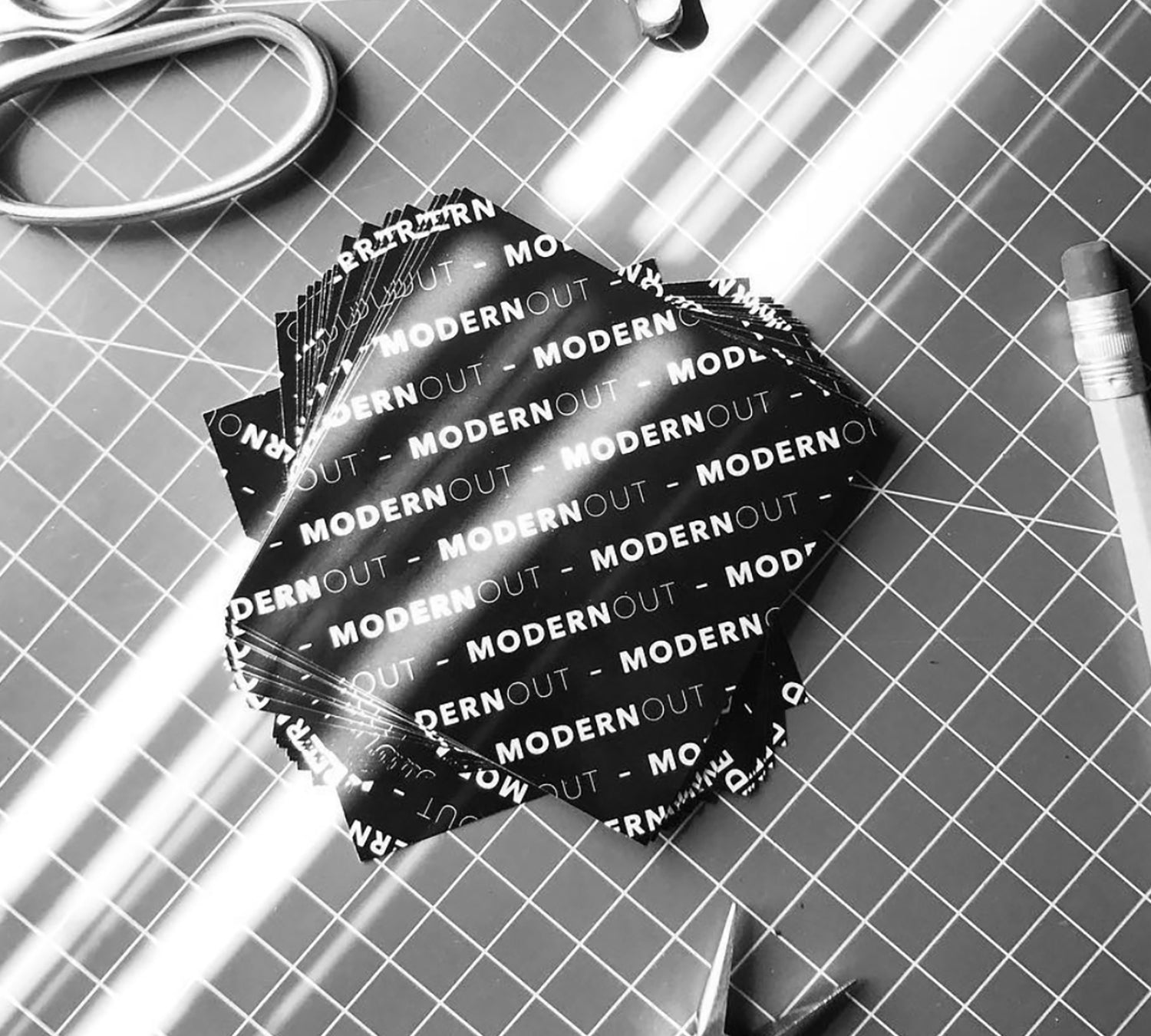 2016
NAME CHANGE
As 2016 rolled around and the more products we started to design, majority of the brand did not match the aesthetic of the name anymore.
We changed from "Rustic Brand" to "Modern Out" in the summer of 2016. Our mission was to bring solid designs to the modern man. The name was inspired by the terms "geek out" or "nerd out" but for fashion accessories - "Modern Out" your wardrobe with some men's accessories, for example.
2017
FIRST OFFICE SPACE
As we naturally progressed, we finally scored our first ever office space. The space was one large rectangular corner office at around 350 square feet. With this new office space we started to grow our team.
As inventory continued to grow, we transferred our entire website over to a platform called Shopify. This platform was a more professional way to maintain sales and keep a good count on our products.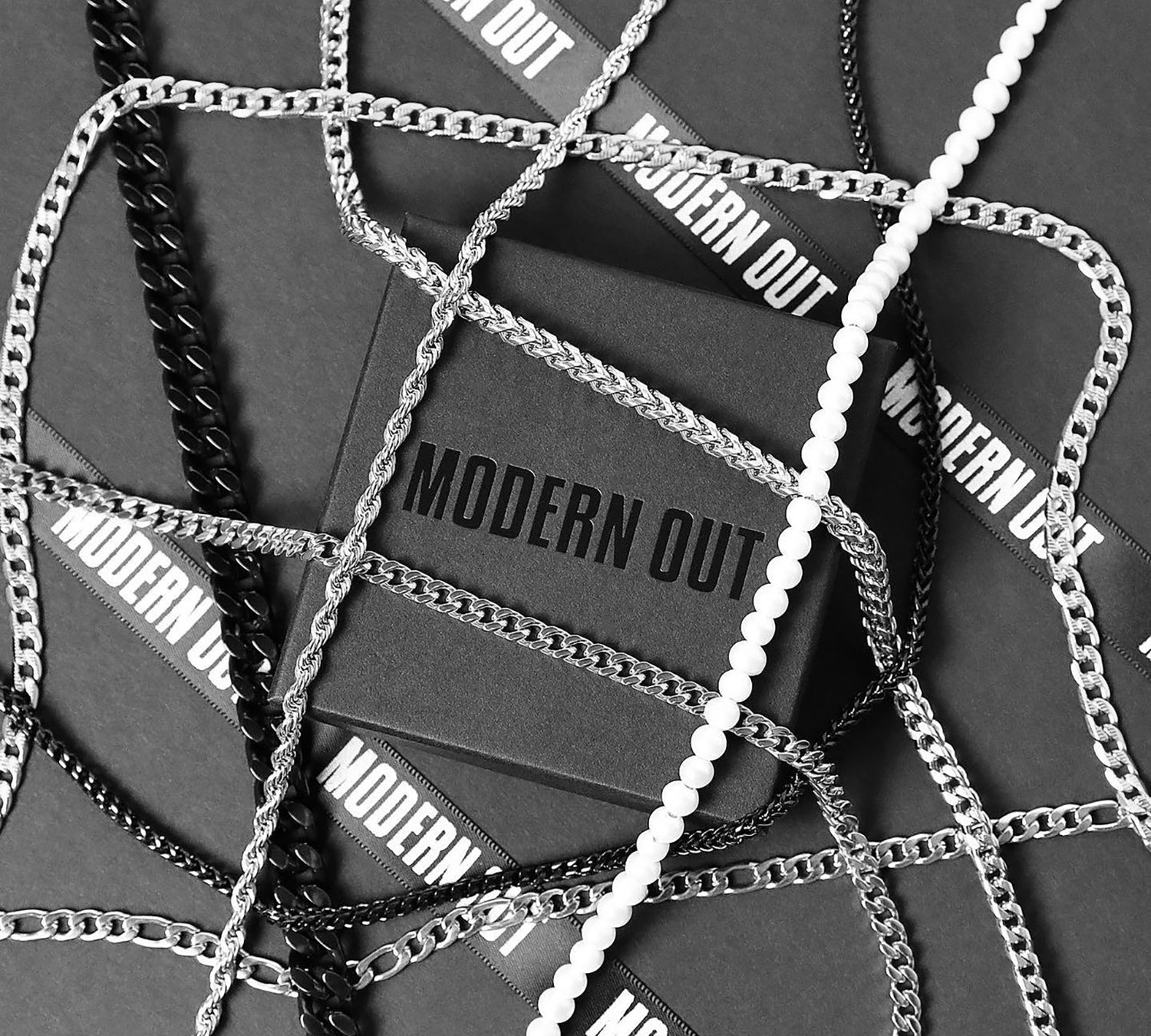 2018
MODERN OUT 2.0
In 2018, we rolled out a new simple logo design with a brand new website experience. It's important to keep up with technology and mobile phone shopping grew exponentially this year so we had to adapt our business more to that.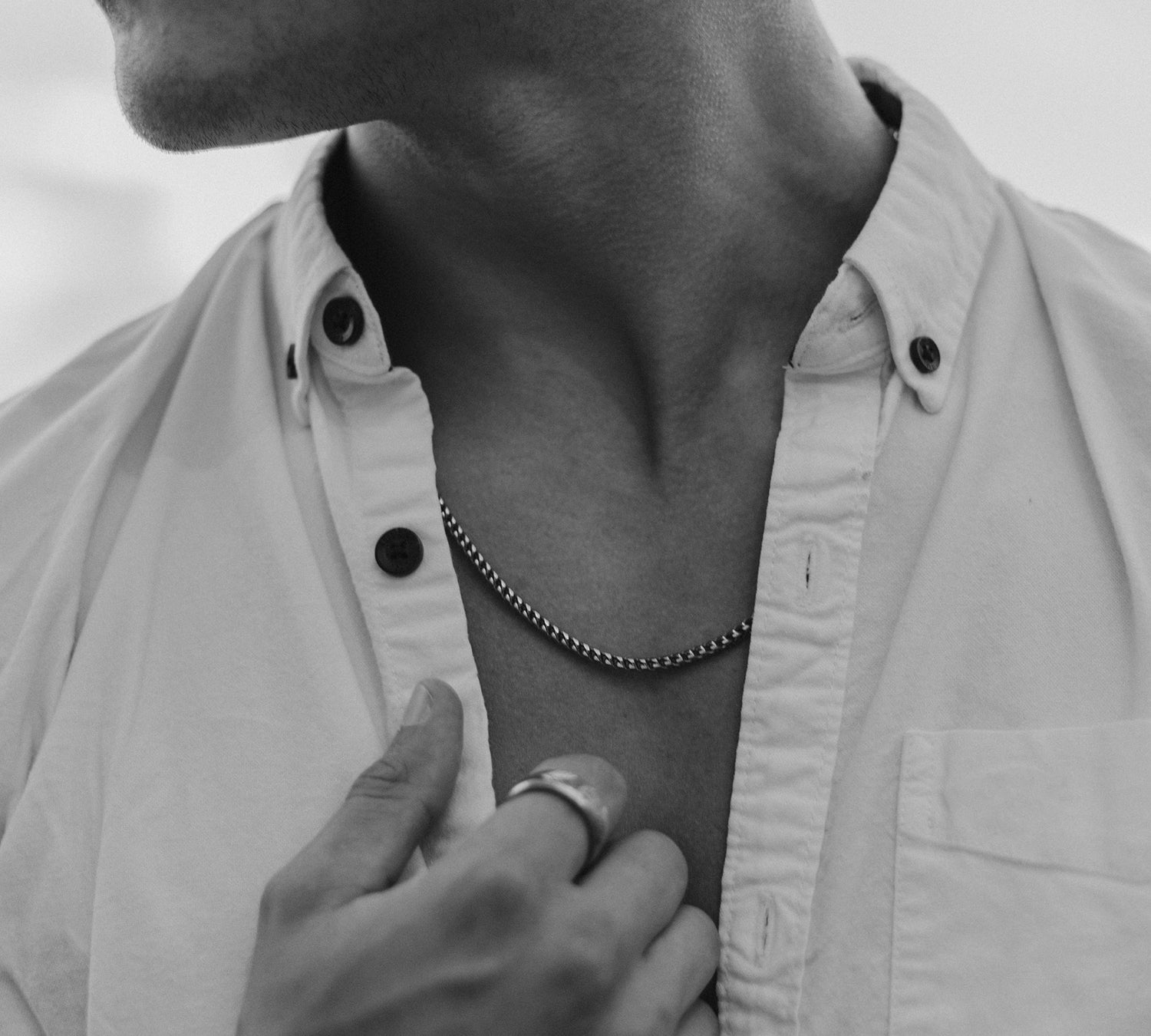 2020
THE YEAR OF COVID
In the beginning of 2020, we launched our first all stainless steel collection. 316L steel is an amazing quality metal, long lasting, and tarnish resistant. All perfect qualities for men's jewelry. Our customers ended up loving this collection so much we sold out in a couple weeks.
March 2020, the world stopped and we didn't know the outcome for our online jewelry business. Once we made it out of March, our sales started to double and triple. We were completely blown away by the amount of orders that were coming in.
We upgraded our hand stamping method to laser engraving to help keep up with the demand. Our personalized products ended up doubling in sales after we changed this.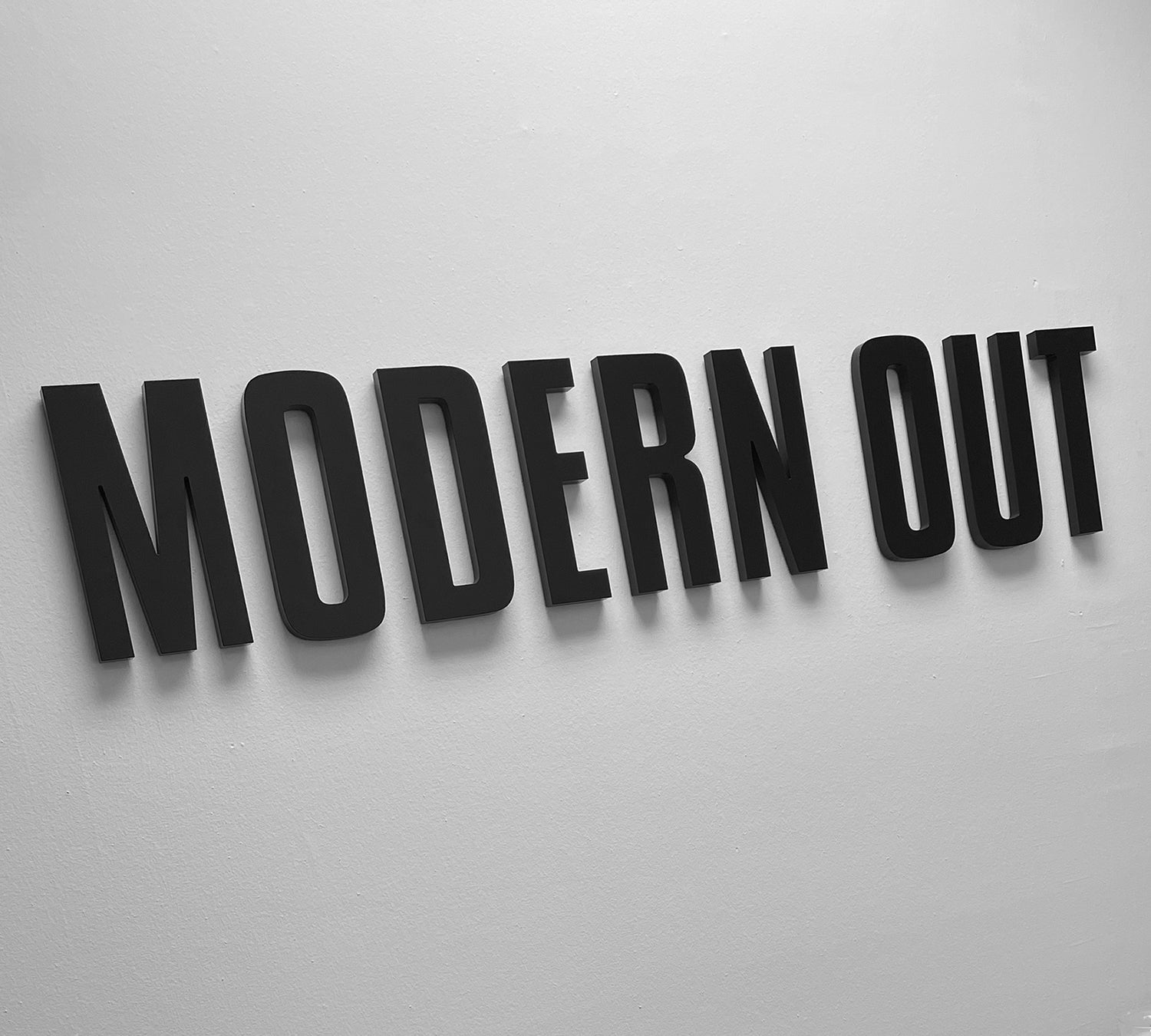 2021
NEW HEADQUARTERS
Because of the overwhelming amount of sales in 2020, we moved our headquarters into the city and leased out a much larger 1200 square foot office space. We now have our own photo studio, production room, storage space, and other small offices for our team inside our headquarters.
We grew our team even more this year allowing more focus on new manufactures, social media management, newsletters, and more. 98% of all our designs were made entirely out of premium 316L steel.
Later in 2021, two of our popular designs were featured in season 10 of American Horror Story.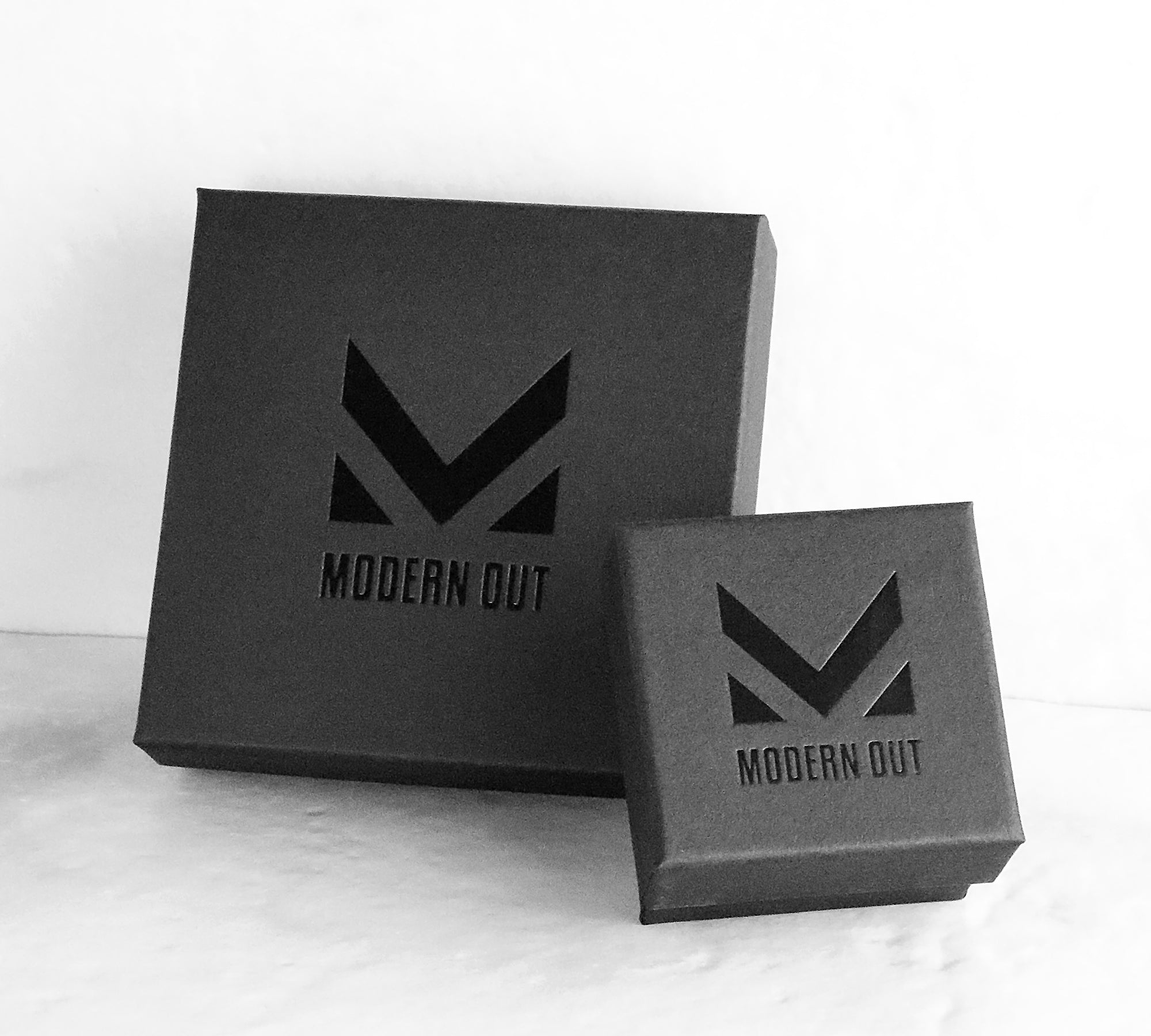 2023
MODERN OUT 3.0
In 2023, we launched our new Glyph design to the logo and our newly upgraded website experience. We believe our website is our company's "store front" experience and making the processes as seamless and eye-catching as possible is very important to our brand.
Our new M symbol - or "glyph" - is now represented on all of our jewelry pieces. We currently have over 600+ designs on our website.
100%
WATERPROOF, TARNISH FREE AND HYPOALLERGENIC
No one likes green skin! Modern Out's 316L stainless steel jewelry designs are waterproof, tarnish proof and allergy free! All backed by our Limited Lifetime Warranty.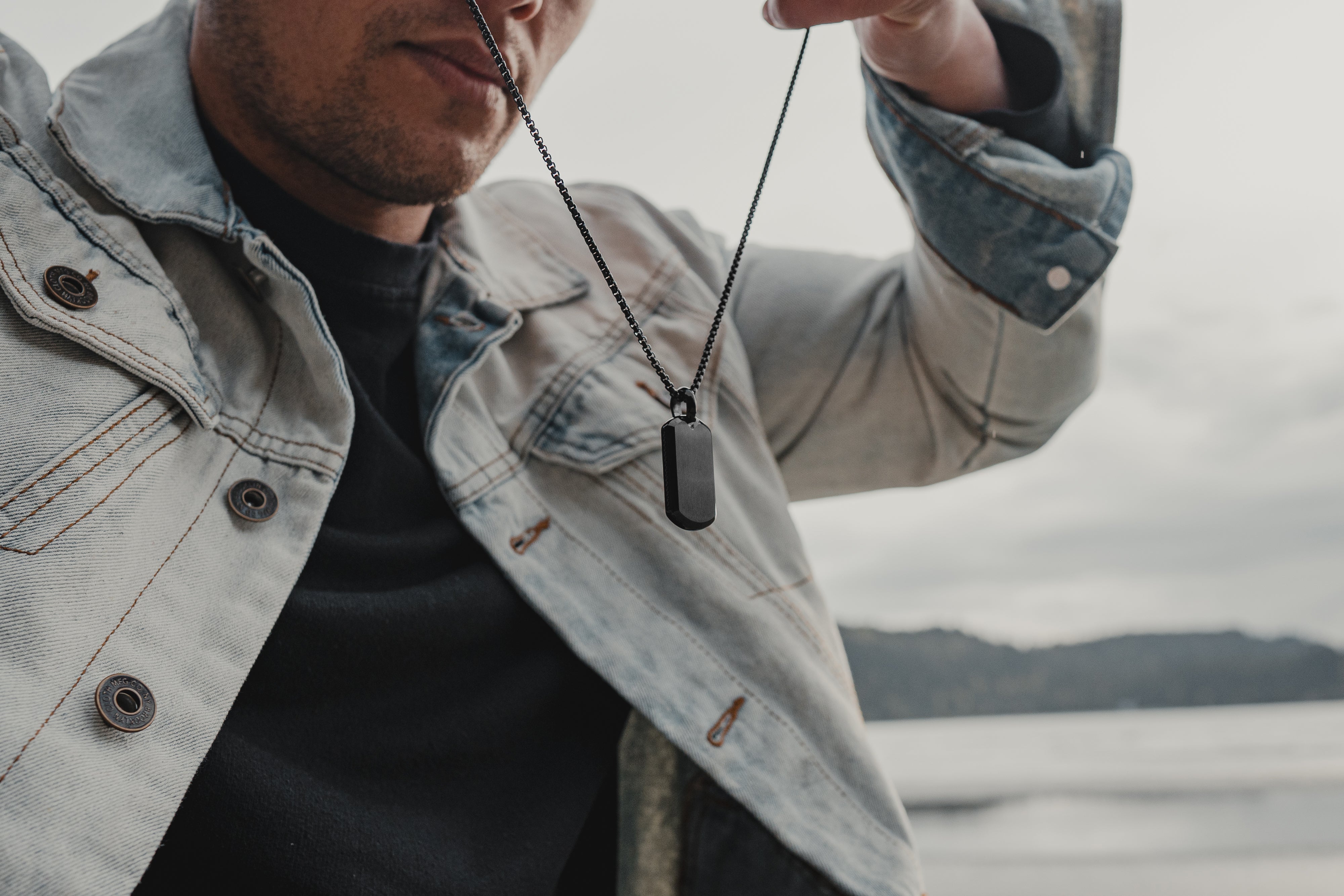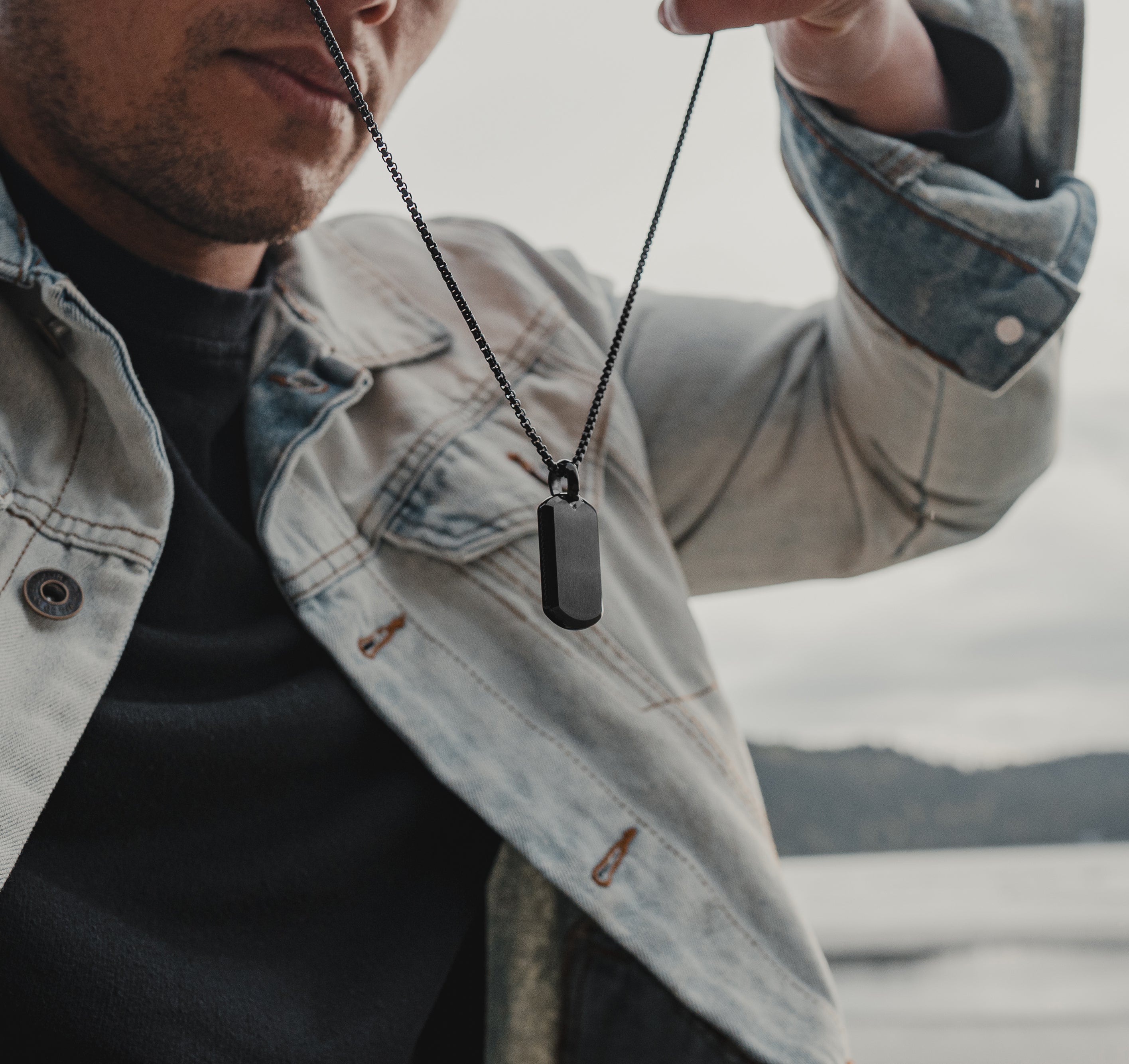 AFFORDABLE PRICING
We do not over charge for our products. We have the best market pricing backed by the best customer service and lifetime warranty.
PREMIUM MATERIALS
Our steel designs are forged from the highest quality 316L stainless steel that you can lay your hands on.
DOUBLE COATING
We power plate our steel designs with strong colored coating for everlasting wear.